I have been in the Caribbean Islands three times in my life. When you go there you experience some of the finest foods you have ever had. I have picked three restaurants to write about.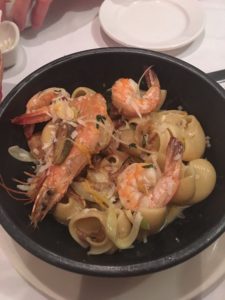 La Tapa, located in Cruz Bay in St. John's island, opened their doors in 1996. Tapas are considered small delicious Spanish dishes normally served in a bar. Eventually expanding their menu, Ta Tapa started adding traditional diner items to their Mediterranean/Northern European to their menu.
Every night La Tapas' menu changes with the local fish and vegetables they buy from local farmers and fisherman. This gives the kitchen a challenge every night to come up with fresh new dishes. You have twenty-five different wines by the glass to choose from.
Chef-owner, Alex Ewald, loves serving both visitors and tourists. She does have some dishes that don't change like paella for two that is served with seafood, chicken, spicy sausage and saffron risotto. No wonder the reviews online give them over a four and one-half star rating. They are open Monday through Saturday for dinner starting at 5:30pm.
Sun Dog in Mongoose Junction in Cruz Bay the dream restaurant of Michael and Barbie Barry. They joke about their kitchen which has been compared to the size of a Volkswagon by the New York Times.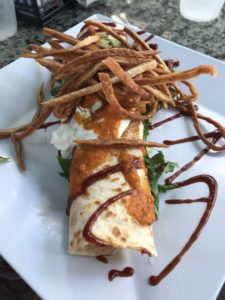 They have been open for twenty-two years and are always striving to better their menu. Sun Dog has the bragging rights of the best eggs benedict on the island. Set your calendar to visit them Wednesday through Sunday evenings for live music. They can even say they had Kenny Chesney play there before he got famous.
They love their seasonal regulars as well as the locals. Good times catching up with everyone makes the restaurant feel like family. Their courtyard setting is great for people watching. There are some of the finest shops and galleries adjacent to Sun Dog.
Once you visit, you too will want to put your own post on the world wide web. They have a four-point-seven-star rating and it is well deserved.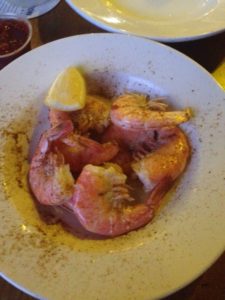 Kathy Eymann, owner of Eat @ Canebay, first moved to the Virgin Islands to take a teaching position at Frederick Lutheran School on St. Thomas. Kathy and her husband eventually started a charter boat company sailing commercial catamarans in Key West, Florida. They sold it in 2010 to move to St. Croix.
In 2015 Kathy got involved with Eat @ Canebay, located at 110c Cane Bay, St. Croix. A long-time foodie, she took on the restaurant to make is special again. Always conscious of using as much food locally sourced as possible, she loves to serve fresh conch, lobster, Wahoo and Mahi when it is in season.
Check them out on Facebook to get the most current events. They have movie night and music. They post their specials, so you know what they are serving at any given time. They over two hundred reviews online giving them four and one-half stars.
Caribbean Sailing Charters is happy to bring this restaurant review. We have a beautiful charter out of St. Thomas called the Jalapeno. If you are looking to explore the Caribbean, we would love to accommodate you. Look up our website at www.caribbeansailingcharters.com and read the reviews from some of our wonderful guests.