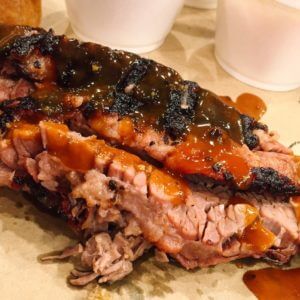 John Rivers is founder of 4 Rivers Smokehouse. With their humble beginnings to today's fifteen franchises all over Florida, it is a favorite of locals and tourists alike. There are two locations in Tampa, one on N. Dale Mabry Hwy and the other is on South MacDill Avenue.
John retired after twenty years as a president of a billion-dollar company. He traveled extensively so one of the things he loved to do is try barbecue from city to city especially focusing on the best brisket. John originally shared his love of the "Barbecue Ministry" in 2004. This started as a fundraiser for a local child battling cancer. This launched his passion to give back to the community by supporting local churches, schools and charitable organizations.
Working out of his garage, John decided to open his first 4 Rivers Smokehouse restaurant on October of 2009. A line formed out the door within the first hour then grew until it was around the corner. With over one thousand people on the 4 Rivers Smokehouse team, his Barbecue Ministry remains their foundation.
Between their amazing barbecue and community activities, 4 Rivers Smokehouse has gained national attention. He has been invited to appear on the Food Network South Beach Wine & Food Festival, he has appeared on FOX and NBC morning shows. John has also been featured in FOOD Magazine, Cigar Aficionado, Paula Deen Magazine and USA Today to name a few. I am sure this contributed to their over seven hundred reviews on the internet.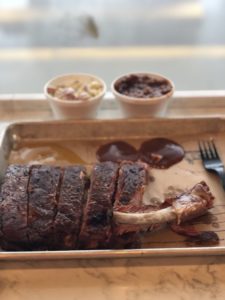 John has not stopped there. He is also opening two new restaurants that feature true Southern Comfort foods called the COOP and from scratch desserts from The Sweet Shop.
Jazzy's BBQ was founded by retired NFL player Johnny Ray Smith. Playing for the Tamp Bay Buccaneers from 1981 to 1984 as a defensive back, Johnny retired to open Jazzy's. Johnny and his wife Pamela, former cheerleader for the Buccaneers, opened the restaurant in October of 1996 naming it after their daughter Jasmine.
Located on the corner of Waters Ave and Benjamin Road, Jazzy's BBQ is a favorite spot for locals to dine. They draw their clientele from the office and industrial workers and local residents. Regulars will drive from other counties to visit Jazzy's BBQ.
The whole family pitches in the restaurant. Their son, Kalen Smith, helps his father make their signature barbecue sauce that comes in two flavors, sweet and mild or hot and spicy. Pamela concentrates on homemade desserts like mini sweet potato or mini pecan pies.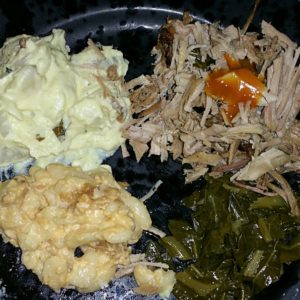 They now have a new restaurant that opened in August in Clearwater, Florida. Their opening was met with excited residents who used to patronize their Tampa restaurant. They also offer catering for groups of twenty-five people or more. No wonder they get over four stars on the web.
Whaley's Blazin BBQ got its humble beginnings four generations ago in 1929. They were originally known as Whaley's Market where they sold gourmet cheeses, fresh produce, fresh seafood and fresh meats. It has been a family business the whole time.
Current owner, Todd Whaley, loved the market but wanted to expand his business. He started by cooking barbecue and smoking meat. Starting with pulled-pork sandwiches, Todd eventually added brisket, half-chickens and ribs. In 2009, Todd decided to take advantage of every growing popularity of food trucks and started one of his own.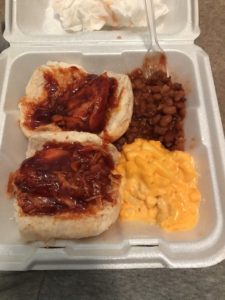 Today, Whaley's Blazin BBQ has three mobile barbecue stands and two trailers for off-site catering. Todd has created his own specialty rub and barbecue sauce. Amazingly they go through around sixty gallons of barbecue sauce every week. They sell it in sixteen-ounce bottles that they will refill upon request (for a small price I am sure!).
Whaley's Blazin BBQ is located on N US Highway 41 in Lutz, Florida. You can hire them to cater an event for as little as ten dollars per person or up to twenty dollars per person for the whole menu. The posts online that give them over a four-star rating. Be sure to check them out when you are in the area next time.
This article is sponsored by Tampa Hood Cleaning Pros. Many restaurants rely on Tampa Hood Cleaning Pros to do all of their commercial kitchen cleaning.